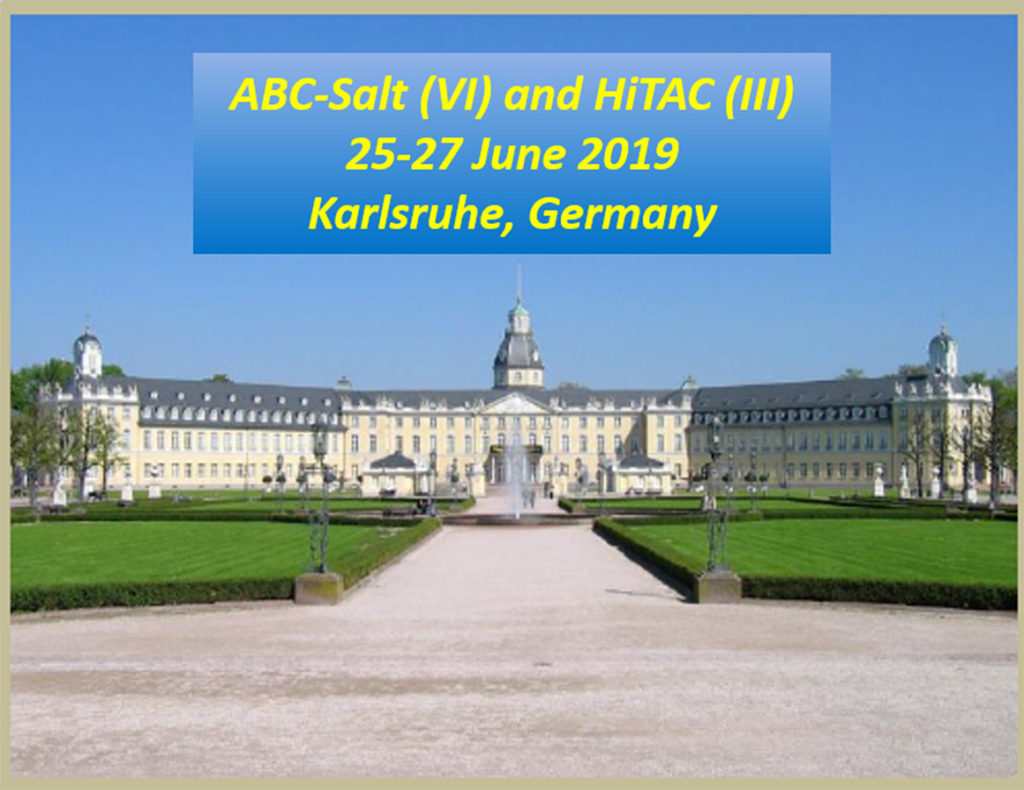 Amphos 21 will participate in ABC-Salt (VI) and HiTAC (III) workshops in Karlsruhe (Germany).
The ABC-Salt (Actinide Brine Chemistry in a Salt-Based Repository) addresses the scientific community working on aquatic systems at high ionic strength and salt-based repository projects.
The focus of HiTAC (High Temperature Aqueous Chemistry) lies on the aqueous geochemistry and the chemical behaviour of radionuclides in systems at elevated temperatures, relevant for the safe disposal of heat producing nuclear waste.